How Artificial Intelligence is Helping Small and Medium Businesses Access Finance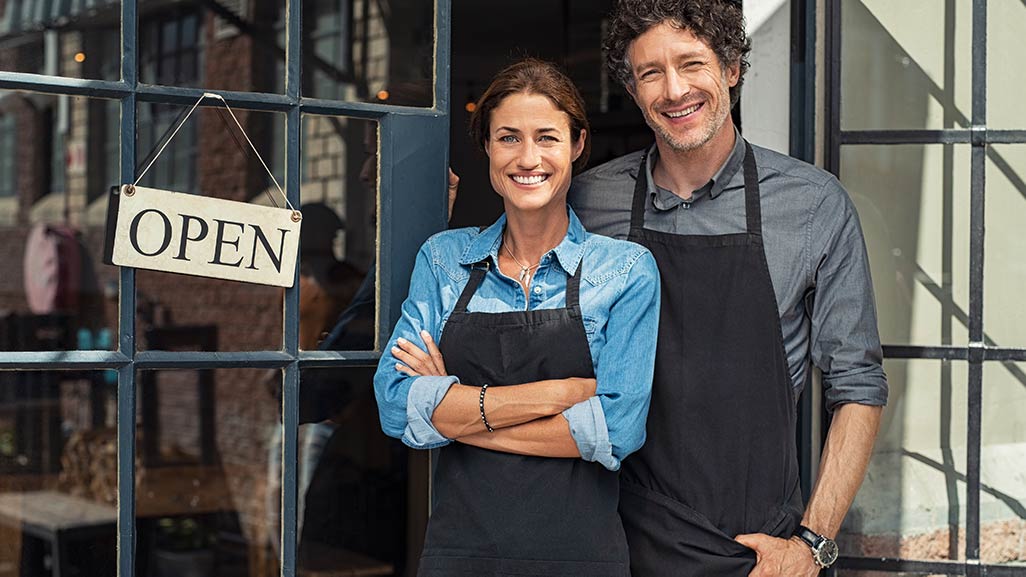 Let's be honest.
The traditional borrowing and lending process can be very painful and painstaking. You have to fill in paper applications, produce tax returns, provide copies of recent paycheques and list all your business assets, liabilities, creditors, debtors and bank account balances. A few weeks later, the lender or bank will require another set of documents and a current list of assets. And this process can repeat again, and probably again. Sounds frustrating– and it really is!
What seems to you like an easy task ends up as a long and complicated process, threatening to cripple your business in the wake of what could be a financial emergency for your business. This is because outdated banks and lending institutions are striving to reduce default rates and comply with new regulations, among other things.
AI: Improving Outcomes for Small and Medium Businesses
As a result of this extra work, most small and medium businesses have missed out on critical financial aid that would have scaled their capacities and transformed their businesses.

What if there was a different way to access finance without all that hassle?
There is.
Fintech companies are leveraging on artificial intelligence and machine learning technology to overcome these obstacles in the financial sector. Artificial intelligence has since taken the financial services sector by storm.
The advances in computing power, data storage, and analytic techniques have helped financial service providers to automate lending processes and defeat some of the age-long challenges. This has resulted in lowering the costs of loans for small and medium businesses and enhanced customer identity verification and creditworthiness, hence a more streamlined lending process.

CRiskCo Direct
Our CRiskCo Direct product takes advantage of the improvements in AI technology and analytics. Our platform matches small and medium business financing needs with lenders who are ready and willing to offer finance in a quick, efficient and tailored way.
The following list outlines the significant applications of AI in the access of financial aid for small and medium businesses.
Accurate Determining of Creditworthiness
Banks and other lenders have solely relied on misguiding credit scores to determine the creditworthiness of consumers and business entities. As a result, many applicants are denied loans by lenders simply because they don't have credit histories. However, some of them may not have necessarily defaulted on their loans.
Artificial intelligence, however, allows the use of behavioural factors in evaluating creditworthiness, such as consumer behaviour and other interactions. This offers a more in-depth insight into business growth and ability to pay back the loan. As such, deserving applicants who might have otherwise been denied a loan can secure loans for their businesses.
Improved Customer Experience
Artificial intelligence software allows lending panels to automate aspects of lending services, such as customer service and engagement. The technology has facilitated intelligent assistance in making remote loan/credit card repayment, converting currencies, and even 24-hour customer support.
By automating some of these processes, banks and other lenders reduce the chances of default loans and improve the customer experience. Loan disbursement is quick, which reduces the number of abandoned loan applications from applicants who are frustrated by tedious procedures.
Intelligent Assistants
Lending panels may take hours or days to research and respond to questions from applicants, but AI software can find answers and respond in mere moments. Equally, lenders can use AI to auto-generate in-depth reports for their clients. They provide individualised advice (including Robo-advice) and extend tailored support to different clients to suit their needs.
Speedy Lending Process
In the traditional lending process, it is labour-intensive and time-consuming for a loan underwriter to access, compile and assess all the separate data points in the loan process. AI has revolutionised lending services, making it simpler and faster.
Fintech companies using artificial intelligence can present information to the lending panel faster and in a manner that is easier to understand. This allows the lender to make a loan decision in seconds rather than weeks as in traditional lending. With products such as CRiskCo Direct, the entire process can be completed in an hour, with money in your account in 24 hours!
Reduced Cost of Operation
Fintech companies, such as CRiskCo, are disrupting the financial lending sector, particularly because of the ability of our products to provide:
smart and quick decision making based on AI's big data use,
predictive intelligence, and
monitoring existing loans and constantly reacting to market changes.
These quality improvements have translated to efficient and seamless operations at all levels, leading to lower costs of disbursing for lenders and relatively lower cost of accessing loans for borrowers.
CRiskCo Credit Community: Who We Are
CRiskCo is a Fintech group of professionals who want to help small and medium businesses access vital funding and injections of capital to support their needs. We want to reduce funding stress by providing a platform that allows you to connect directly with lenders who have solutions available to solve your financial concerns.
Our CRiskCo Direct product provides a credit risk analysis and management platform that matches small and medium businesses (SMB's) to professional credit providers. We offer a superior lending platform through a robust analysis of accounting information and AI analytics to guarantee businesses reduced underwriting times and costs.
CRiskCo's platform can facilitate a variety of financial solutions between $10,000 to $5M hassle-free, subject to credit scores and reports. If your business needs any financing, feel free to contact us today, and we will be more than willing to assist.
Subscribe
Join our newsletter and stay up to date!
Categories