SME Finance Metrics – What Lenders Use to Assess SMEs Before Giving You a Loan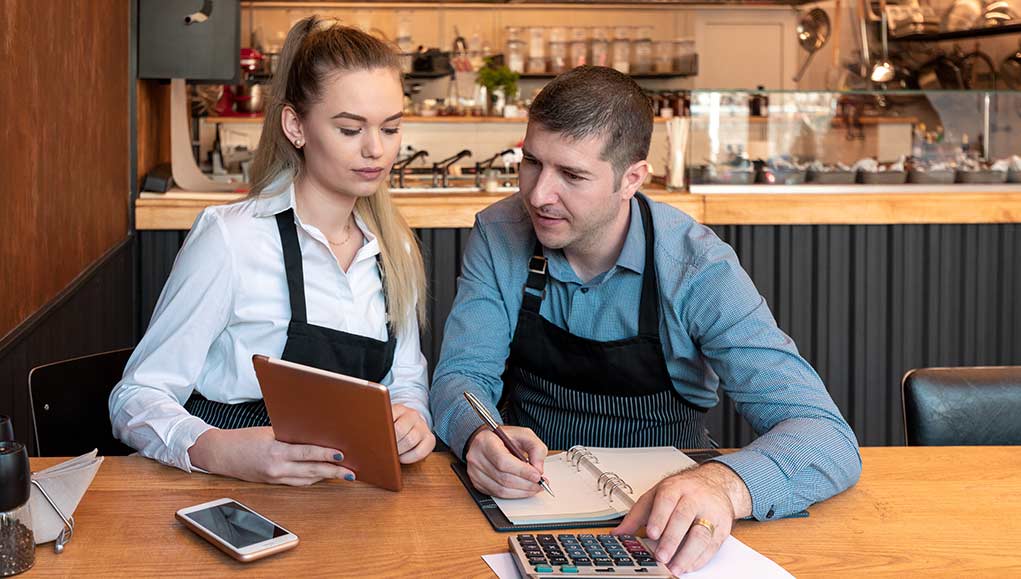 How does a lender make a decision? How can you prepare better for a loan application? And maybe most of all, how can you build your business and set it up for financial success?
Are you a small business owner? Are you in a dilemma on how best to support your SME with a financial loan to boost your business? If this is the case, you will be pleased to hear you have an ally in your corner. CRiskCo will work with you to determine the best lender with the best terms that favour your business.
Often small to medium business owners' approach different lenders with an objective to secure a loan to grow their business. At times, the lenders' ways of assessing the company's viability to determine the amount to be loaned may be harsh to the business owner due to the difference in the operations from one business to another. CRiskCo analyses various metrics that lenders use to determine your business creditworthiness, as described below.
So what are lenders looking for when financing small and medium-sized businesses?
Customer Concentration Risk
Metric: % of Sales from Top 5 Customers
How does it work?
The customer concentration risk metric centres its analysis on the number of sales generated by your top customers. This helps lenders understand the SMEs exposure to its most prominent clients, which translates to 'the higher the number, the more reliance on a few customers'.
Importance of customer concentration
Suppose a business has a very high reliance on a small group of customers. In that case, there is a significant impact if a customer's behaviour suddenly changes, such as delays in payments or closing down or discontinuation of orders. Where there is diversity in the customer base, the business can recuperate and hopefully fill the gap with another client.
Simple Example: Two companies have $10,000 in monthly revenue each. The first business has 100 clients, each purchasing $100 every month is more favourably assessed than the second business with only 2 clients, each purchasing $5,000 per month.
Balance Sheet Strength
Metric: Debt / Equity or Current Ratio
What is the balance sheet strength metric?
Using the debt-to-equity ratio, lenders ascertain a clear understanding of how the business' asset has been financed. When there is a high debt to equity ratio, this indicates a company with low liquidity. In such cases, it shows that the business is highly reliant on creditors to fund its operations.
Using the current ratio, you can ascertain the business' ability to take care of its short-term obligations. It includes the next 12 months payments using its assets expected to be converted into cash across the next 12 months.
Importance of Balance sheet strength metric
When a business shows a strong balance sheet, it is an indication that it can withstand a downturn during trade and continue paying its obligations. In case there is too much debt or less equity, it shows that a business will struggle if there is a downturn in trading.
Simple example: The metric is a simple equation of dividing current assets by current liabilities to get a ratio. For example, company A's total assets are $644,000, with current assets being $48,750. Their total liabilities are $244,000; however current liabilities sit at $107,500. Their current ratio would be 0.45. With this ratio (being less than 1) there is an implication that the company cannot currently meet its short term obligations with the assets expected to be converted to cash, so the liquidity is considered weak. This does not guarantee the company is headed towards any financial problems. What it does indicate is a lack of current liquidity to cover short term payments in this phase of operations. There is undoubtedly a favourable net asset position. For this company, trade or debtor finance might be a good option to solve the short-term cash requirements.
Monthly Revenue Metric
Metric: The $ value of sales per month for the last 6 or 12 months
What is the monthly revenue metric?
Using this method, lenders get an indication of whether the SMB is either growing or shrinking and the size of the business.
Importance of Monthly revenue metric
When checking a business' credibility, many lenders look for a short period of business trading history. The business' ability to demonstrate continuous revenue generation and evidence that the company can operate is the key. Some lenders will require minimum revenue amounts before giving out the loan. Knowing the business' growth trend is very important to lenders, they get insights on whether the company will remain an ongoing concern. In many cases, growing or stable revenue each month will indicate a positive position and allows the borrower to receive funding. The easiest way to calculate it is to subtract the monthly revenue of last month from this month.
Simple example: February revenue minus January revenue, applied over the previous 12 months. Note how many positive and negative results are achieved. The more positive results (or zero with sales > 0), the stronger the company trend.
Profitability Metric
Metric: Net Profit Margin
What is the profitability metric?
This method measures the SME's ability to generate profits while controlling costs. In simple terms, it tends to calculate how much of each dollar is kept as profit.
Importance of Profitability metric
Lenders will undertake an analysis of the profitability metric of the company before a loan is processed. SMEs with higher margins demonstrate a higher ability to control operational costs, favouring the loan.
Simple example: Looking at an income statement, we review the total revenue for the period, subtracting any returns – let's put this figure as $65,000. We then need to calculate the cost of goods sold – these could be things like labour, materials, overheads – in this instance $22,000. Other operating and administrative costs for rent and taxes amounted to $13,500 – giving your business a total expense figure for the costs of goods sold plus admin expenses of $35,500. Our net income is then the revenue of $65,000 minus the expenses of $35,500 = $29,500. Once we have this information, we can calculate the net profit margin: net income divided by total sales – $29,500 / $65,000 x 100 = 45.38%. Expressed as a percentage, this indicates how much revenue is translated into profit for the business, meaning for every dollar in revenue that this business earns, $0.45 is net profit. The range can vary greatly based on a number of factors including industry, company size and location. Therefore, it is important to compare the margin to similar businesses. Generally speaking, lenders look for a positive net profit margin that is stable or increasing overtime.
SME Finance Metrics
CRiskCo is determined to assist small and medium businesses with access to finance. Obtaining a loan for your business is not always an easy or fast process. But by being able to understand these metrics and others, CRiskCo can help your business and ensure that you are matched with the best lender depending on your business needs.
With the main objective of helping SMBs access finance, CRiskCo has centred its AI technology platform on innovative ways to support small and medium business operators. If you believe your business needs financial support from a reliable lender, please contact us for the best professional advice. If you are ready to apply for your loan, click here to get started today.
Subscribe
Join our newsletter and stay up to date!
Categories