CRiskCo July newsletter 2020
Greetings to our followers. In the past month, we were able to launch CRiskCo Direct, expand our relationships in Mexico (more details next month), and help our clients through these dynamic times.
First of all, if you are a business owner looking for financing, we can help! Find out more here: CRiskCo Direct
We launched a new survey for SMBs. I kindly ask business owners and partners to help us complete the survey focused on addressing the financial challenges and possible solutions for SMBs at this time.
We've also recently published a quick guide with different financial solutions for SMBs. Hope you find it useful.
Stay safe and connected.
Erez Saf
SMB Financial solutions survey
CRiskCo launches a new survey to our business community to help us understand how we can best serve SMBs at this time, and add value in addition to our existing products. If you are a business owner, CFO, or CEO from any industry or location please take 2 minutes (PROMISE!) to complete this survey. Help us get to know you better.
For more information and questions please reach out to us at contact@criskco.com or visit www.criskco.com
What are the different financial solutions currently available for SMBs? Which one is best for my business?
MCA? Line of Credit, Factoring? or Working Capital? We shad some light and explain the differences in a new post from the CRiskCo team. Learn more in our recent blog post:
SMB FINANCING SOLUTIONS
CRiskCo Direct Lending, a new approach for qualified loan referrals.
Partner with CRiskCo today and generate new leads   
sales@criskco.com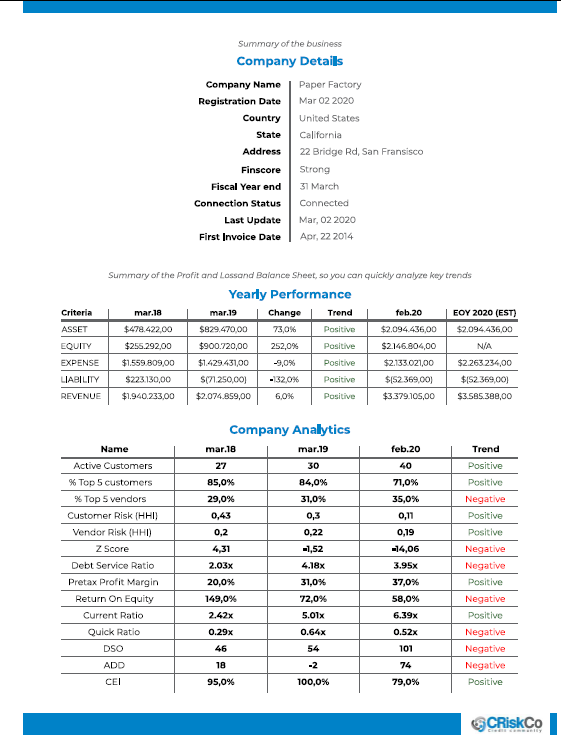 CRiskCo Direct Lending is a new product aimed at connecting loan applicants and financial credit providers.
By meeting SMEs in their own environment (ie ERP & Accounting Systems), CRiskCo enables them to apply for different financial vehicles by the click of a button. CRiskCo automatically underwrite and submit their loan application to our Lenders network based on the product selection, application criteria of application and our matching algorithm.
Get a quick NO, and even better, a quicker YES.
For more details email sales@criskco.com
Below you can see the first page of a 3 pages company credit report, generated automatically for every new lead.
If you are a business owner looking for loans/financing you can learn more at CRiskCo Direct
Related Posts
Newsletter October 2021 CRiskCo has surpassed $80 billion worth in data on its database! CRiskCo's invoice database (sales and expenses) grew tremendously in 2020 and 2021. As you can see on the graph below, we started…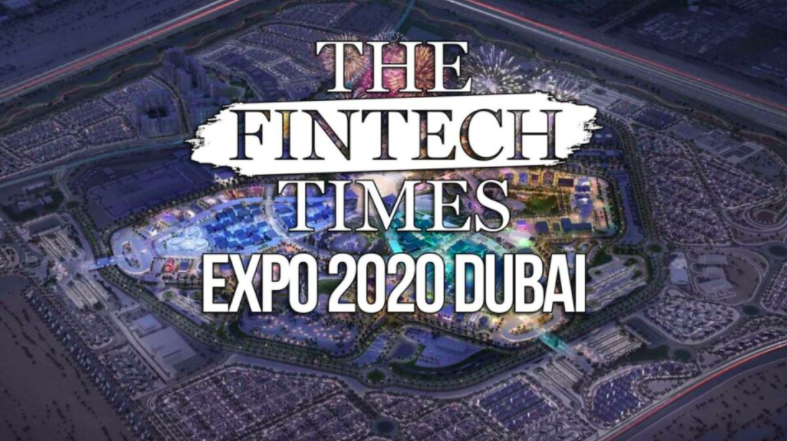 CRiskCo's delegation to Dubai was featured as one of the top israeli FinTech companies in Expo 2020 by The Fintech Times The article talks about Financial Services, Fintech and Wider Digital in Thailand and Israel…
Subscribe
Join our newsletter and stay up to date!
Categories