We're excited to introduce the new and improved SAT Company Report from CRiskCo.
The SAT Company Report is a PDF version summarizing all the financial data we gathered on the applicant including main revenue and expenses performance, concentration risks, financial insights, and significant clients and providers.
We've added new features to the report, including company size and the top 10 providers. In addition, we've made significant improvements to the design and functionality of the report, with enhanced graphs and tables to provide better visualization of the data. Press here to see a sample report.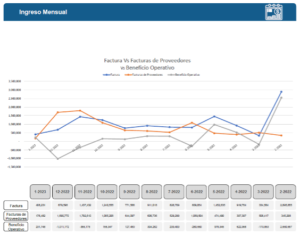 Where can you find the report?

– On the company level, you can download the report scrolling down to the middle of the page, pressing the button Risk Report, and choosing the SAT Company report file.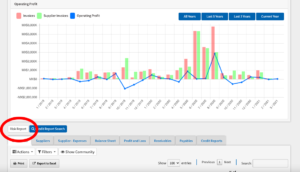 –On the dashboard, you can find it in the "Actions" Column of the selected company, pressing the download icon, and choosing to download the SAT Company Report file.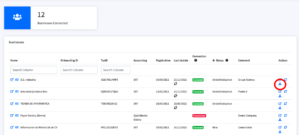 At CRiskCo, we're committed to providing our clients with the highest quality of service and support. We believe that the new SAT Company Report will be a game-changer for our clients. With the addition of company size and top 10 providers of financial entities, combined with improved graphs and tables, the report provides an even more comprehensive and understandable risk assessment.
For more information, don't hesitate to contact us.
Related Posts

New Service to run validity checks on a single or a group of companies'  RFC's, names and addresses.  When to use: When you want to ensure that the RFC is a valid number and…
Mexico City, November 2022. Small and medium businesses can now access international financing quicker and safer thanks to CRiskCo and IT Capital's Partnership. CRiskCo's helps financial entities access complete and up-to-date financial information as well…
Subscribe
Join our newsletter and stay up to date!
Categories