CRiskCo's 2019 Highlights From The CEO
CRiskCo's CEO, Erez Saf, gave some insights on the achievements the company had in 2019 and what you should expect from CRiskCo in the upcoming 2020 year. 
"As we reach the end of 2019, I would like to acknowledge the amazing growth CRiskCo has accomplished this year and the great relationship with our partners."
"We started out 2019 in Arkansas meeting with community Bankers at The Venture Center. We were able to take part in ICBA's Accelerator Program that led us to more intimate introductions with the community banks industry. ICBA and The Venture Center have been a major player in helping us raise capital and grow CRiskCo's brand in the US."
"Within 2019, we have DOUBLED the size of CRiskCo's team and plan to expand even more throughout 2020. We currently have some exciting new positions to fill including a Data Scientist, Marketing, Developer, and Senior Sales positions in our offices in the USA, Israel, and Australia"
"I would like to thank all of the amazing supporters, our clients, our partners, and friends that have been helping CRiskCo throughout this year. I'd like to acknowledge the Queensland Government for their amazing work in Australia and encouraging commercial businesses to use our platform. With their help, CRiskCo was able to grow our presence further in the Australian market."
"CRiskCo is introducing a revolutionary approach to the SME lending market solving the SME credit stress and supporting lenders to grow their outreach and diversify their revenue streams. We urge those that have not yet joined the revolution, THIS IS THE TIME. We want to help improve the lives of your clients and provide them with a beautiful customer experience by making easy, fast, and effective business decisions. Join us NOW to set plans for 2020, together we can grow and support our communities."
Want to get in contact?
Contact us
with any inquiries you may have.
CRiskCo's CEO, Erez Saf, Judges the SEMrush Awards
We would like to thank the SEMrush organization for inviting CRiskCo's CEO, Erez Saf, to be a judge at the awards. The SEMrush awards celebrates the success of online marketing professionals in the Australian market. The ceremony honors the top marketing campaigns and the best marketing teams that work in the online space and bring exceptional growth to companies.
We would also like to give a big congratulations to 
Digital Squad Marketing Agency
 for winning the best online 
finance
 marketing campaign.
Find out more about the
SEMrush Summit.
CRiskCo is Coming To The ICBA 2020 Exhibition
CRiskCo is proud to announce that we will be attending the ICBA 2020 Exhibition in Orlando, Florida from March 8th-12th.
Will you be attending the conference? Want to meet with CRiskCo?
Feel free to contact us to set up a meeting by emailing marketing@criskco.com or clicking here.
The University of Queensland Visit CRiskCo Offices in Tel Aviv, Israel
Erez Saf speaks to students from The University of Queensland about establishing an Israeli company in the Australian market, different types of innovations in the FinTech industry, and the challenges of running a multi-national business. Saf shares his experiences and the history of CRiskCo to help the students understand the key milestones needed to breach multiple global markets.
Want to know more? Click here to send us any questions you may have.
CRiskCo Continues To Expand Its Team
We are happy to onboard our new Sales Associate, Race Carrino. His long experience in Sales makes him an amazing addition to the team.
We'd like to welcome our new Executive Account Manager, Yochai Melochna. His background includes experience in product management, product specialization, and sales. Yochai's experience includes 13 years in Finastra, COO in Tradair, and COO in Banx.one
New Job Openings At CRiskCo
Want to be part of CRiskCo's team? Well here is your chance. Here are the positions we are looking to fill.
   – Developer (Tel aviv)
– AI/ML expert (Brisbane)
– Marketing Position (NY)
– Senior Sales Associate (NY)
Feel like you're the right person for the job? Send us your CV to apply@criskco.com and we will reach out to you.Have any questions or want to know more about what CRiskCo does? Feel free to contact us at contact@criskco.com or click here.
Related Posts
Newsletter October 2021 CRiskCo has surpassed $80 billion worth in data on its database! CRiskCo's invoice database (sales and expenses) grew tremendously in 2020 and 2021. As you can see on the graph below, we started…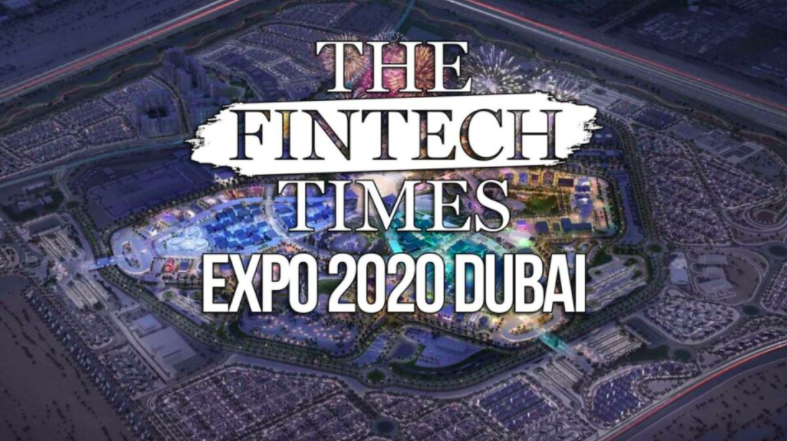 CRiskCo's delegation to Dubai was featured as one of the top israeli FinTech companies in Expo 2020 by The Fintech Times The article talks about Financial Services, Fintech and Wider Digital in Thailand and Israel…
Subscribe
Join our newsletter and stay up to date!
Categories