CRiskCo June Newsletter : CRiskCo Direct new release, Live in Mexico, and post PPP digital on-boarding
CRiskCo June newsletter 2020
We have new announcements, product improvements, and tips to help you navigate this changing environment.
Challenge or opportunity?
So much is going on right now and our communities are changing dramatically every few days. The most common acronym today PPP** was not relevant three months ago. We have been social distancing and I realized today that I haven't worn a button-up shirt since February!  A lot of us even experienced for the first time night curfews. I do hope everyone is safe, and that protests will become peaceful and encourage a change for the better.
We have gathered some important updates for you below in commercial lending and our progress in the past few challenging months.
New partnership in Mexico with Factor Expres.
CRiskCo Direct Lending launched to generate new qualified leads.
Finastra release white paper: Light After Dark -COVID-19 and the importance of data collaboration.
Employee focus, meet Kasia Kondas, our Australian Director & Account Executive
For more information reach out to us at contact@criskco.com or visit www.criskco.com
Factor Expres & CRiskCo signed a partnership to bring advanced AI technology to small and medium-sized businesses in Mexico. Bringing more access to credit in a time when access to data, ongoing monitoring, and effective technology can make a huge difference.  Read more on our blog HERE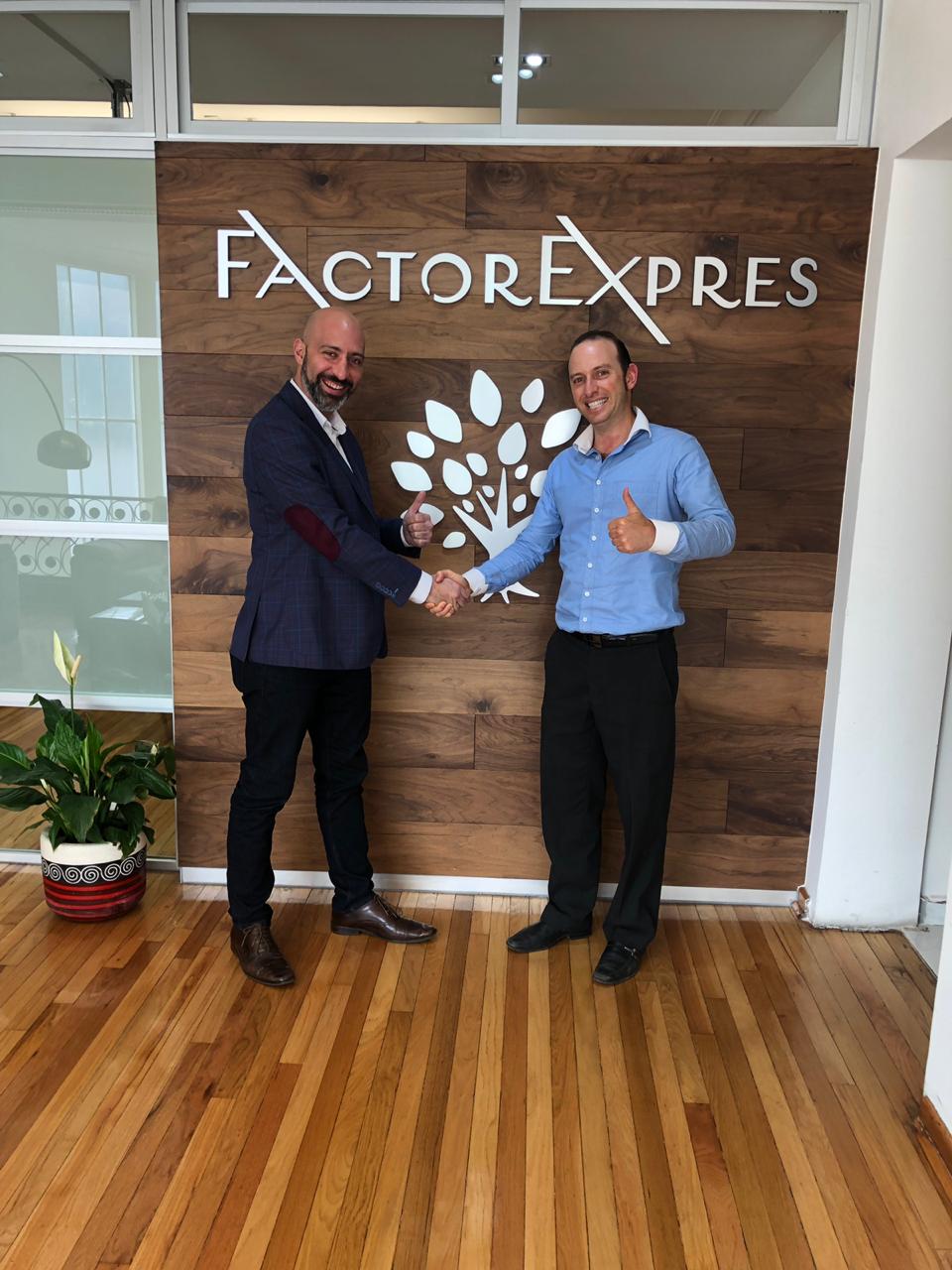 CRiskCo Direct Lending, a new approach for qualified loan referrals.
Partner with CRiskCo today and generate new leads   
sales@criskco.com
CRiskCo Direct Lending is a new product aimed at connecting loan applicants and financial credit providers.
By meeting SMEs in their own environment (ie ERP & Accounting Systems), CRiskCo enables them to apply for different financial vehicles by the click of a button. CRiskCo automatically underwrite and submit their loan application to our Lenders network based on the product selection, application criteria of application and our matching algorithm.
Get a quick NO, and even better, a quicker YES.
For more details email sales@criskco.com
Below you can see the first page of a 3 pages company credit report, generated automatically for every new lead.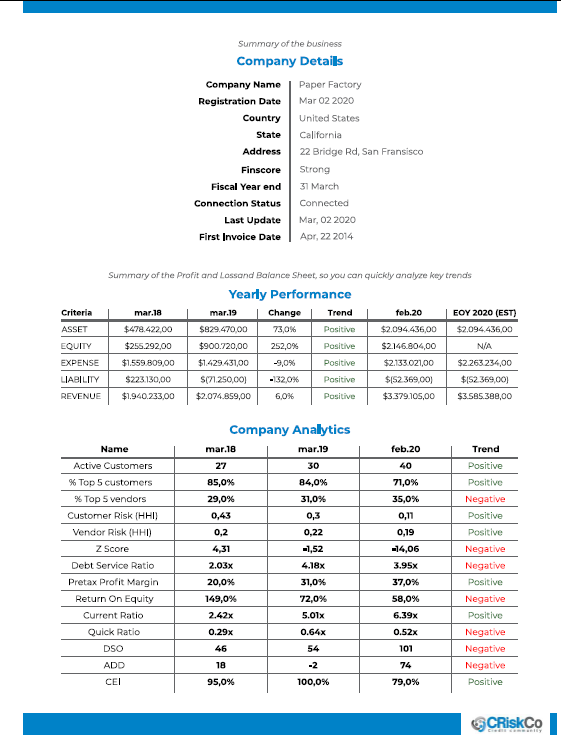 We'd like to welcome our new Director and Account Executive for Australia, Kasia Kondas, who joined us in January based in Brisbane. Her background includes senior leadership roles and major project and start-up experience in Australia, Europe, and Asia in people, performance and transformation. Kasia's experience includes 10+ years in financial services including Deloitte and KPMG.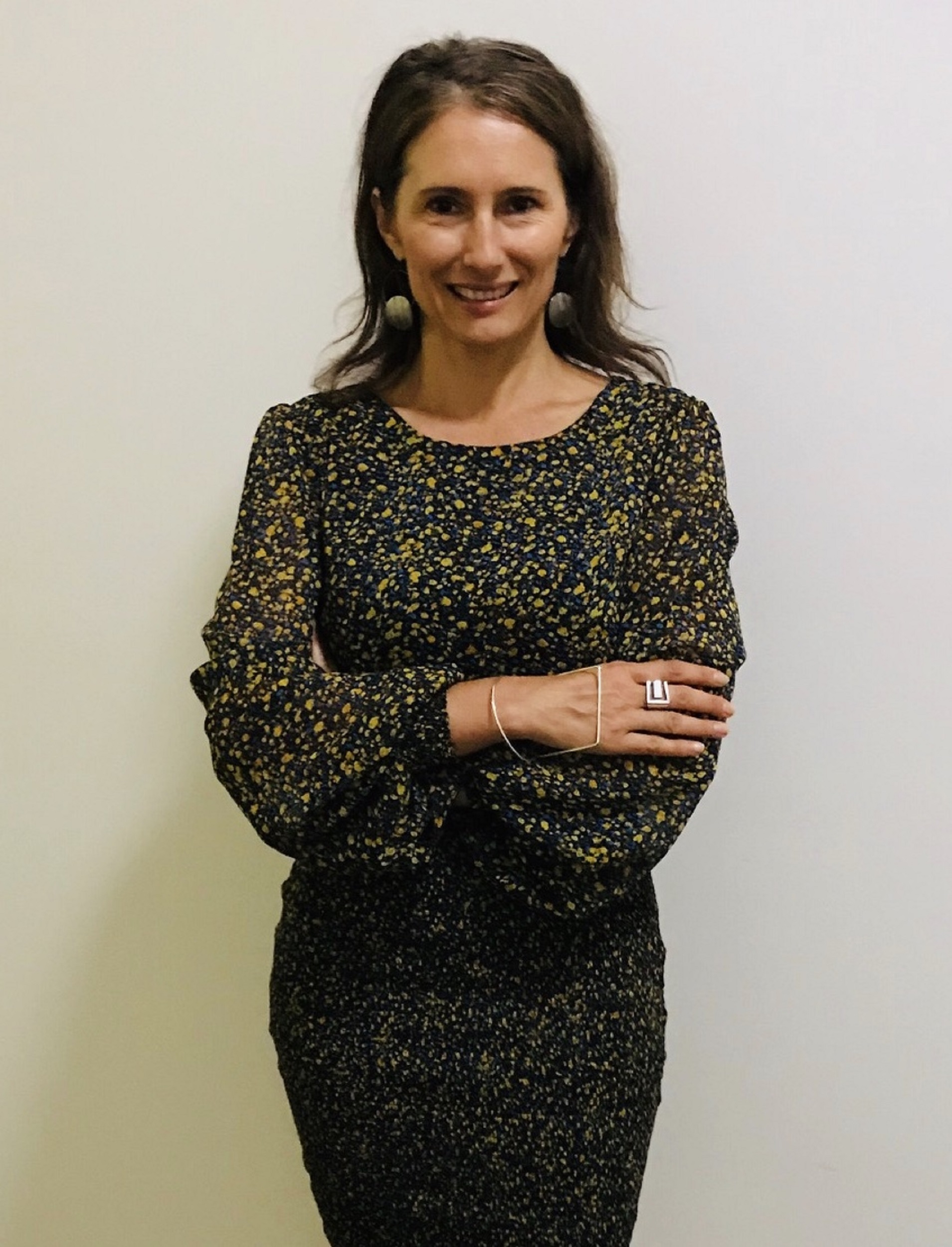 Kasia has been working from the Gold Coast during Covid-19 and as restrictions start to lift, she is starting to split her time between Brisbane and Gold Coast connecting with and supporting lenders and partners to grow their outreach and diversify their revenue streams. Reach out to Kasia on kasia@criskco.com or 0402 193 810 to discuss your post-COVID-19 plans to grow and support your clients and communities.
Related Posts
Newsletter April 2022 Even more details to boost accuracy! #The feature of the month: Deeper Payments data CRiskCo has expanded the amount of data available on payments and its history. Payment data is important as we can…
Newsletter March 2022 Why have three when we can have four? The feature of the month – 4 years of information implemented CRiskCo has worked effectively extracting companies' data from their previous three years; however, as…
Subscribe
Join our newsletter and stay up to date!
Categories