CRiskCo Wins The "Innovators Award" For The 40 Under 40 Competition
CRiskCo is recognized by Analytics Insights' with the Innovators Award from the 40 Under 40 competition.
As the article states, CRiskCo's innovation allows SMBs to "better evaluate the credibility of their business customers and credit applicants, detect fraud and predict future credit failures."
Want to read more? 
Click here
 to check out the full article featuring CRiskCo's very own CEO, Erez Saf.
CRiskCo's DLD Delegation Has Arrived
It's finally here everyone! Starting September 15th, CRiskCo will be hosting a small delegation as part of the 2019 DLD Delegation in Tel Aviv.
Over 4,000 guests, 110 delegations, and 100 presenting startups from all around the world come together for one event in search of new business opportunities. The DLD Delegation is one of the largest hubs for companies and investors to connect with startups and explore new ventures.
Click here to read more information on the event.
The CRiskCo Finastra Hackathon
After an epic week of long hours and no sleep, CRiskCo has placed its spot in Finastra's Appathon. This competition gives thousands of startups the opportunity to share their innovation with over 4,000 community bankers where the three finalists will have the ability to pitch their technology at the Finastra Universe Banking Conference.
We'd like to thank the amazing CRiskCo team for their hard work and creative thinking during this Hackathon. With just three days, the team was able to create an amazing app that maximizes business loan approvals by providing credit insights and detailed reports.
Great job CRiskCo Team!
CRiskCo's ICBA ThinkTech Interview
"Two FinTechs walk into an Accelerator and… collaborate? For ICBA ThinkTECH Accelerator alumni Teslar Software and CRiskCo, the answer was Yes."
The CRiskCo Team would like to thank the ICBA Community Bankers for the amazing ThinkTECH event. This event has opened up many doors for CRiskCo and has "doubled our size from the time we entered the cohort".
Want to know more about ICBA's ThinkTECH event? Click here to read the full article.
We'd like to congratulate our very own CEO, Erez Saf, for an unforgettable presentation.
And big thanks for the FinTech Aviv team for bringing together such a great meetup.
Introducing CRiskCo Tutorials
Ever needed more information when receiving a credit report? Well, we've got you covered!
Now launching CRiskCo Tutorials 
CRiskCo has uploaded video tutorials to our YouTube page including detailed, step by step explanations on how to understand your risk analysis provided by CRiskCo. We want to give lenders the necessary tools to understand a company's financial status.
Click 
here
 to subscribe to our YouTube and gain more insights on our credit reports.
Feel free to leave us a question or comment. CRiskCo appreciates any type of feedback from our users.
Youtube
Want To Join The CRiskCo Team? Well, This Is Your Opportunity!
CRiskCo is growing and we are looking for talented people to join our team that want to reshape the international commercial credit space.
We are searching for several positions in New York and Israel.
For our New York Team, we are looking for an Experienced Sales Associate with a background in finance and economics.  For our Israel Team, we are looking for a C# Developer, a QA, and a Designer.
Also, we are searching for an Operation/Executive Assistant with a background in finance and economics. This position is applicable to both our New York and Israel offices.
At CRiskCo, we value personality.
To be a CRiskCo member, you need to have the passion to grow and succeed, the drive to keep moving forward, the ability to change and evolve, and the skill to work independently while still supporting and communicating with the team.
We are REAL people
Facing REAL challenges
Providing REAL data
Interested in joining the CRiskCo team? Email your CV to apply@criskco.com and for further information or inquiries, email contact@criskco.com.
Related Posts
Newsletter October 2021 CRiskCo has surpassed $80 billion worth in data on its database! CRiskCo's invoice database (sales and expenses) grew tremendously in 2020 and 2021. As you can see on the graph below, we started…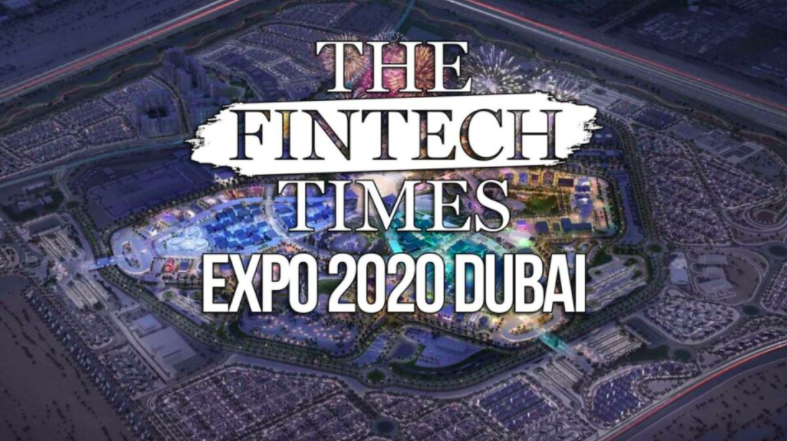 CRiskCo's delegation to Dubai was featured as one of the top israeli FinTech companies in Expo 2020 by The Fintech Times The article talks about Financial Services, Fintech and Wider Digital in Thailand and Israel…
Subscribe
Join our newsletter and stay up to date!
Categories